Heavy Duty Furniture Lifter Transport Tool ( Free Shipping)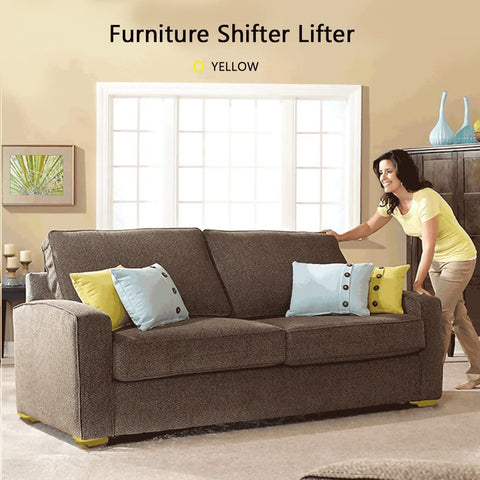 ✔Product Contains: 4 corner movers that free of scratch your floor and 1 practical wheeled lifter.
✔Mover and wheels are made of premium ABS, lifter with A3 steel, handle with special anti-skid technology and surface with plating for better protection, really fine workmanship.
✔A practical labor saving moving tool to make your life much easier.
✔Moving Roller Size:10.2*7.8*3.2cm/4*3.1*1.3"(L*W*H), with this compact size, it saves space and helps storage easier, each moving wheel can bear a weight up to 150 kg / 330 pounds
✔Suitable for sofas, bookcases, tables, chairs, beds, piano, washer/dryer, refrigerator, other furniture and big stuffs.